The secret: how HulaHula was established?
When I was a little boy, I wanted to speak English. I dreamt of faraway places. Sadly, the choices to study the foreign language were limited. I certainly had a lot less money than I had dreams. I tried to be creative about how to learn the language in a different way. I wanted to find a pain free and instant system how to master a language. I have actually found several within me and now I want to share all of them with others.
I have started fulfilling my dreams when I went to university in St. Petersburg. After finishing my studies, I have shared my knowledge of Russian language online. At the beginning, it was just for fun. The ability to speak the foreign language made my life more beautiful and colourful. Students often wrote about their experiences from their journeys. Gradually I gained so many students that I had to ask my friends for help with teaching.
Today, I have a dream job. I am meeting new and interesting people who always teach me something new. I was saying the same thing to my colleagues for whom the teaching is not just a job. It's a passion. My very first student Adriana asked me a question, which changed my life. "Vojto, why don't you start up a language school? " she asked. I will never forget this. Today, Adriana is already studying a third language in our school. She gave me that first impulse. Our students were helping us growing and expanding of our school and they are still doing so until today. Their requirements are constantly showing us things we need to improve and every new review is appreciated.
Maybe I am crazy but I love freedom and our brand HulaHula will help you feel it too. That's why the name is so crazy and always makes me smile and I am so happy when it makes someone else smile too. In HulaHula we like to have fun and keep our lessons in that manner. Laughter is our driving force.
"HulaHula " in Hawaiian means "the dance". My friend gave our school this name, when once, out of the blue, he said: "Your life is like a dance. Teach me! "
In HulaHula we connect people and together we try to dance even though sometimes it looks more like a dance in the mud. You might be thinking it's a cliché but inside me, there is still a little boy who wants to see a better and richer world. I want all of these experiences available for all.
Let's meet new people, be more human and enjoy the freedom which learning new languages gives us.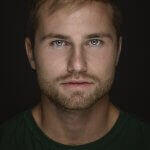 Mgr. art. Vojtech Paumer
Founder of HulaHula online language school