Our students are a part of our HulaHula family
Maybe you are asking how we function in our HulaHula online language school. Just like in every good company, for us the client approach is very important. The student' needs are our number one priority. Apart from that, we try to function as a family business. It means that our students are a part of our language family and that is how we treat them. Every student who is studying in our language school can contact their tutor or ask him/her for advice or help. Our students often share their joys or worries with us and they often come for some advice.
Would you ever think that our tutors helped choosing a university abroad, came up with some ideas for a special proposal and even managed to get an autograph from Russian celebrity, which we delivered to our teenage student? We create all those unbelievable experiences with our clients together.
Students receive new vocabulary that came up during their lesson regularly, usually after each lesson. Some students get very interesting home tasks, which they have agreed with their tutor. Occasionally they exchange amusing photos or videos and then they then talk about them. The teachers try to plan all lessons creatively so the students can interconnect their everyday life, hobbies, work, even dreams while learning the language.
When students feel they hit the plateau, our tutors motivate, support, praise, or help them feel more relaxed. Learning a new language can sometimes be a stressful experience and our teachers are here to help with any kind of barrier.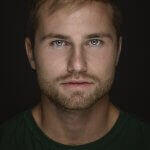 Mgr. art. Vojtech Paumer
Founder of HulaHula online language school